Jump-Start Research
These are all tasks and rewards for the 'Jump-Start' Special Research. This Special Research was available in the Summer on 2019 but is available again until July 8, 2020, at 10 pm local time for those who missed it last year. If you already completed this set of Special Research, you cannot complete it again.
Go to Jump-Start FAQ below.
(If this page isn't updated, try hitting Ctrl + F5 to reload.)
If errors are found in this graphic, it will only be updated here.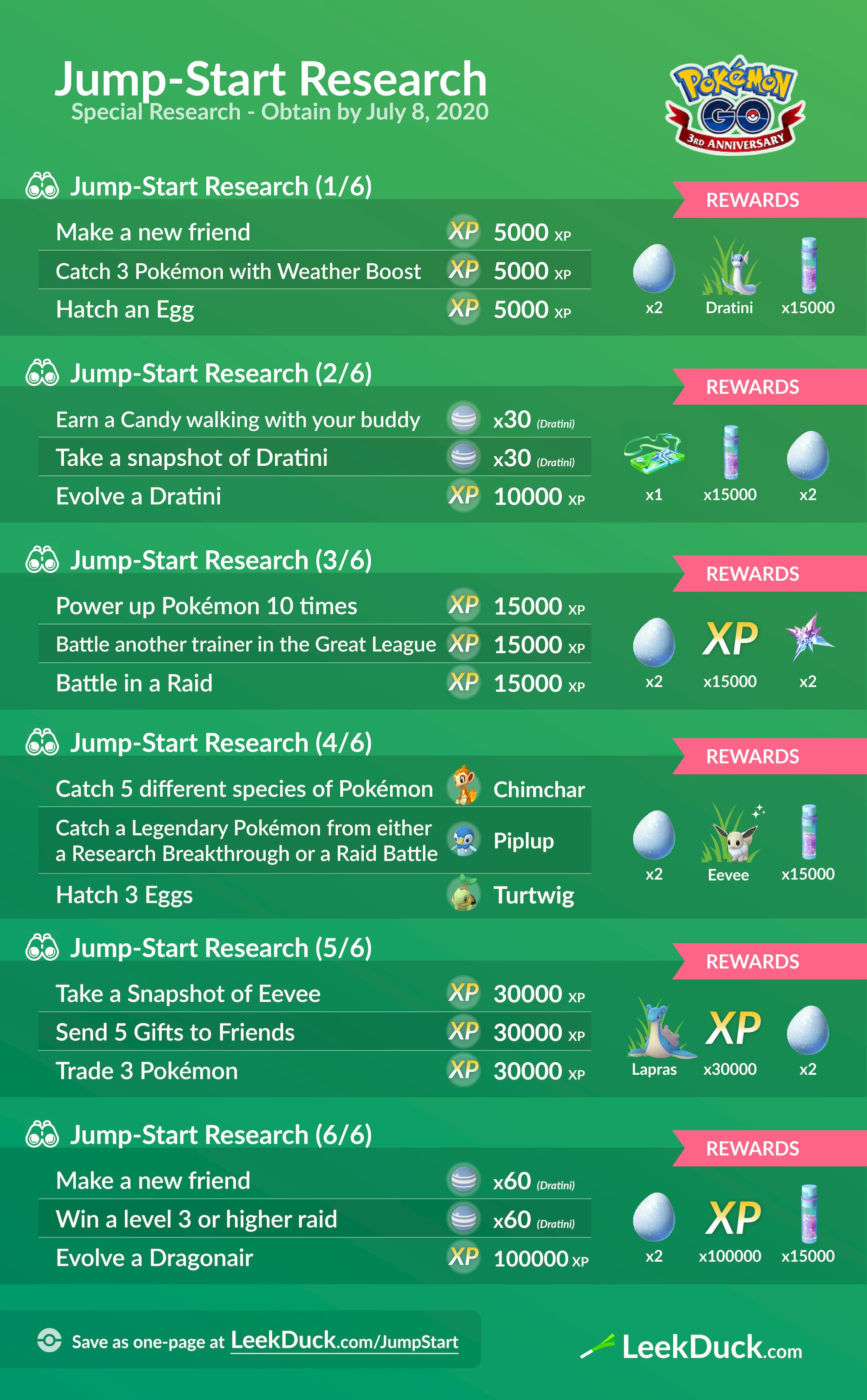 FAQ
How much time do I have to complete this Special Research?
Special Research does not expire so you can complete it at your own pace.
Who needs Lucky Eggs?
This set of Special Research is aimed towards new trainers or trainers who are returning to the game. It still offers quite a lot for long time players.
I evolved my Dratini before taking a Snapshot. What do I do?
You'll need to obtain another one. I recommend trading for one.