Victini Special Research
These are all tasks and rewards for the 'Investigate a Mysterious Energy' Special Research. Completing this quest will allow you to encounter Victini.
Go to Investigate a Mysterious Energy FAQ below.
If errors are found in this graphic, it will only be updated here.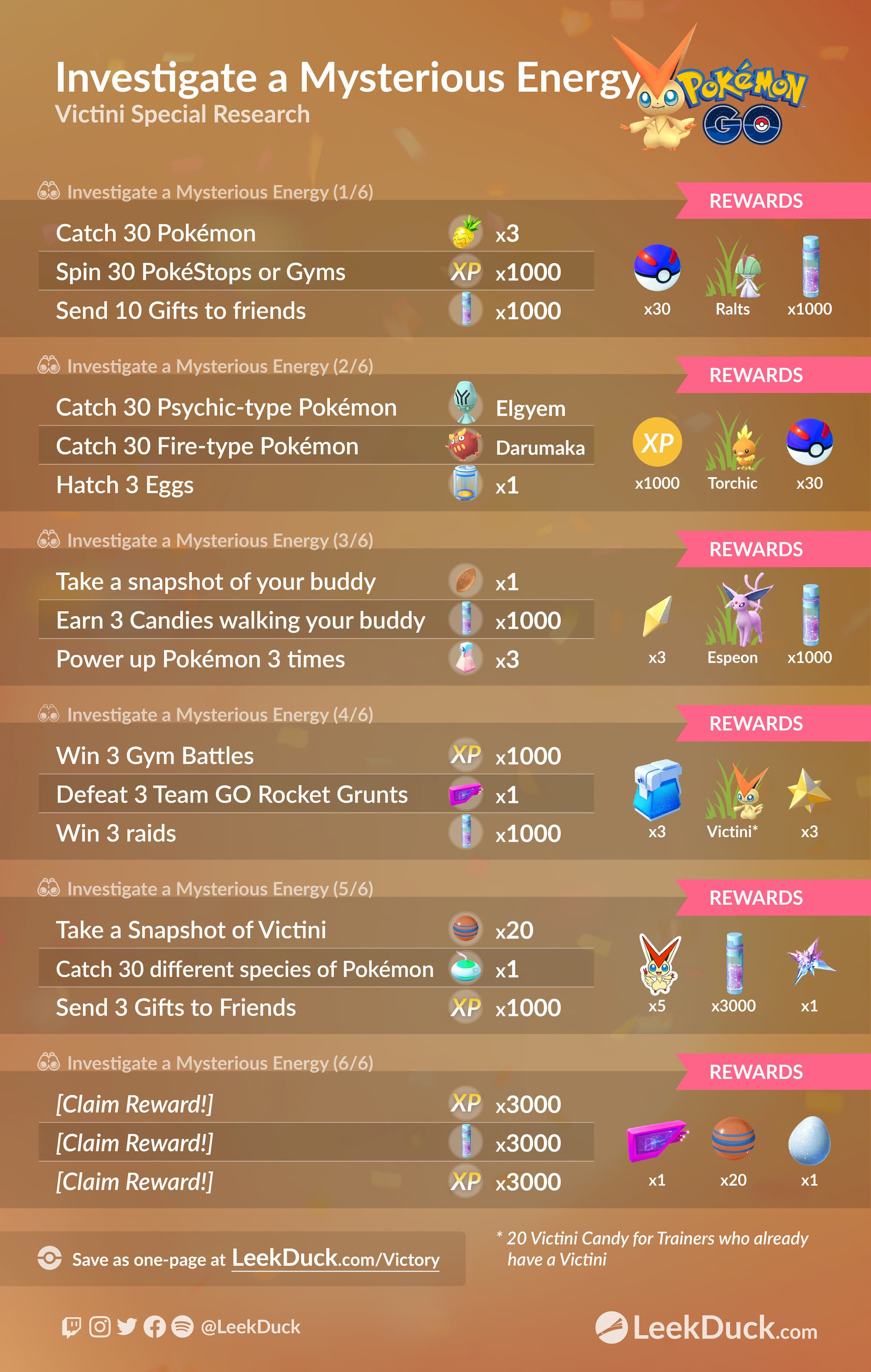 FAQ
Is there a time limit for this Special Research?
No, Special Research does not have a time limit. Timed Research has a time limit usually tied to events.
Does this mean I can get another Victini in addition to the one I got from GO Fest?
No, you'll receive 20 bonus Victini candy in place of another Victini.